Celeriac
Holland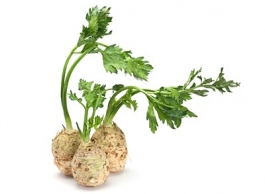 History
For centuries the Apium Graveolens (latin of Celeriac), better known under the name of Celeriac, has been cultivated and appreciated around Europe. Indigenous to the Mediterranean region, it was traditionally used to purify the blood since Greek antiquity and throughout the Roman Empire.
Sensorial attributes
Celeriac has a delicate and slightly spicy taste. This vegetable shares physical and taste similarities with carrot, parsley, dill or coriander.
Celeriac is better cultivated in a temperate climate without excessive heat or early frosts, preferably in a moist soil rich in humus and well lossened. It cannot tolerate draught and needs to be weel-watered.
Propagation is done by seeds in a nursery from February to April, in sheltered situations depending on the climate. The lifting is usually about three weeks and a first transplanting nursery at the 4-5 leaf stage is necessary before final transplanting into place in May-June. Harvesting the root normally occurs seven months after planting, usually in October, and at the latest before the autumn frosts. For cultivation of early varieties, the crop is harvested before full development, in July.
To keep the celeriac, you can place them in trenches covered with straw to protect them from frost or cellared in sand.
The product in Art & Culture
Celeriac has been painted in numerous still-life art-pieces. One of the most famous paintings of Celeriac was made by Odilon Redon, a celebrated symbolist painter from the late nineteenth century. The painting can be seen at Le Musée d'Orsay in Paris.
Quality label
Our celeriac can be found under several kinds of label and certification including Globalgap, AB (Agriculture biologique / Organic food)
Recipes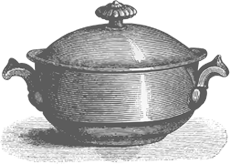 CELERIAC REMOULADE INGREDIENTS
(Serves 4 as a starter)

4 lettuces leaves
Salt and freshly ground black pepper
1 head celeriac (about 1/4 kg (1/2 lb)), washed, peeled and coarsely grated
1/2 small onion, peeled and finely chopped
225 ml (8fi oz) thick homemade mayonnaise
2 tsp spoons lemon juice
1 tbsp French mustard
1 tbsp snipped chives to finish method

1. Place one lettuce leaf on each serving plate and sprinkle with salt and pepper to taste.

2. Combine the remaining ingredients together in a mixing bowl, ensuring that the vegetables are thoroughly coated in the mayonnaise.

3. Season to taste. Spoon onto the lettuce and sprinkle with snipped chives.