Semi-dried tomatoes
Turkey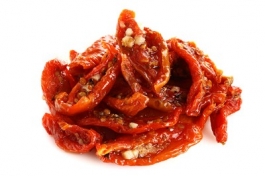 History
Originally,dried tomatoes are a specialty from the south of Italy and more precisely from Sicily, Calabria and Puglia.
Our tomatoes are grown in summer and dried on demand. The drying process, in baking ovens, keeps all of tomatoes nutritional values while offering a more unconventional way to eat them.
Sensorial attributes
Semi-dried tomatoes look like freshly baked at home. We can propose them in various oils and enrich the flavour with herbs of your choice
The product in Art & Culture
As Italy expanded its production, it needed the support of other Mediterranean countries to produce the tomatoes as well as mixing them with other condiments.

Turkey was a perfect location to dry these tomatoes. Once they are cultivated, tomatoes can be sliced in various ways before being dried. In halves, quarters, slices… they can be prepared and conserved in oil or mixed with other condiments before selling.
This way, natural dried tomatoes offer a wide variety of natural flavours.
Quality label
Our production is certified by GlobalGap and our production tools are BRC certified. This ensures that our clients benefit from the highest possible quality.
Recipes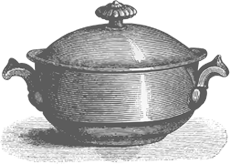 Dried tomatoes are ideal for a large variety of dishes
As an appetizer just with some oil
In a salad with condiments
In pasta
Sliced in a soup
Numerous recipes can be found, but we strongly recommend just tasting one lightly dipped in olive oil.