Shallots
France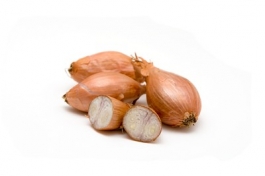 History
Shallot (Allium cepa)
The genuine look and taste of France

Shallots originate from Central and Southeast Asia. Its root name, Ashkelon, comes from a Philistine city today part of Israel.

Sensorial attributes
Shallots are usually grown in clusters with a head composed of multiple cloves. They can be planted in autumn or spring depending on the region in which they are grown. Nowadays shallots can be cultivated or found all year round.

Our shallots are cultivated in an ideal region, in a deep and fertile soil. On the coast, in a temperate climate thanks to the proximity of the Gulf stream, the difference in temperature is also reduced, which makes growing ideal.

To ensure a long shelf life and intensity of natural flavour, it is truly the method of harvest that plays a key role. Producers quickly proceed to the "lifting" of their crops soon after the leaf fall. Pre-drying then takes place in the field; shallots are thereafter quickly collected up to be stored under cover in a dry and airy space. After drying, each shallot is sorted and packed by hand which ensures its conservation until spring.

The product in Art & Culture
As onions, shallots can be used as ingredients or condiments in several different ways.
Good shallots are recognized by their firm and dry aspect free from sprouting. They have a subtler flavour combining the flavour of a sweet onion with a touch of garlic.


Quality label
Our shallots are Globalgap certified, as well as "Agriculture raisonnée" , http://www.farre.org/

Recipes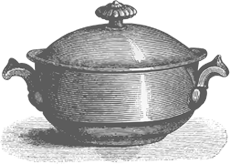 Cream of shallot soup

Ingredients

3/4 pound of shallots
2 tablespoons of butter
4 cups of chicken stock
1/2 cup of 35% cream
3 egg yolks
Salt and pepper


Method

In a saucepan, over medium heat, soften the shallots in the butter
Season with salt
Add the chicken broth and bring to boil
Cover, reduce the heat and simmer gently until the shallots are tender
Mix in a blender until smooth
Return the soup to the saucepan
In a bowl, whip together the cream and egg yolks
Pour the mixture into the soup gradually, stirring constantly
Reheat the soup over low heat, stirring with a wooden spoon
Do not boil